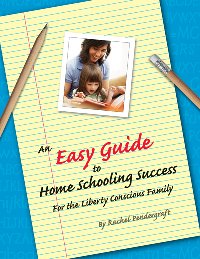 It is that time of year when parents get prepared to send their children back to school.  Whether your children will be attending a small rural school, a magnet school, city school, or parochial school, it is tough to send your impressionable kids off to an environment that often proves detrimental to the child's world view.
It's a travesty.  Today's  schools have become behavior modification laboratories where the "elitist" social psychologists reign supreme and cognitive skills and knowledge are replaced by the brainwashing agenda of the New World Order and sadly this occurs in even many church schools.
Traditional values associated with Christianity and the family have gone by the wayside, replaced with the skewed values of multi-culturalism, situation ethics and other forms of relativism. What can be done?
Check out www.whitepridehomeschool.com and read about how you can home school and why you should consider it.