From www.LifeSiteNews.com – Steve Weatherbe
The Catholic bishops of Edmonton and Calgary have accused advocates for "gay-straight alliances" of attacking the Catholic Church and Catholic school system with "misinformation and misrepresentation," while upholding the Catholic schools' right to address bullying in accord with their faith.
In letters read in all churches in Alberta's two biggest dioceses last Sunday, Bishop Fred Henry and Edmonton's Richard Smith defended their principled opposition to the homosexual clubs while insisting their schools and their faith taught that homosexuals were to be defended from bullying along with other minorities.
Excerpt from http://www.cnsnews.com – Michael W Chapman
Reverend Canon Andrew White, head of the only Anglican church in Iraq, described in a recent interview some of the atrocities committed against Iraqi Christians by the Islamic State, including the beheading of four children who refused to convert to Islam and told their killers, "We love Yeshua [Jesus], we have always loved Yeshua."
Canon White, known as the "Vicar of Baghdad" because of his church there, St. George's, talked about the murders during an interview in Israel earlier this month with the Christian Broadcasting Network (CBN). White, who was being hunted by Islamic State jihadis in Iraq, was ordered to go to Israel several weeks ago by his religious superior, the Archbishop of Canterbury.
(snip)
"The children, all under 15, four of them," he recounted, "they said, 'No, we love Yeshua, we have always loved Yeshua, we have always followed Yesua. Yeshua has always been with us.' They said, 'Say the words!' They said, 'No, we can't.'"
"They chopped all their heads off," said Canon White. "How do you respond to that? You just cry."
(snip)
The CBN reporter then asked, "What is it like? Is it even possible for Christians to live under ISIS right now?"
Canon white said, "No. Impossible. All of them have had to flee."
Copyright CNS News 2014
Excerpt from www.barbwire.com – Bryan Fischer
One of the things we predicted when the infamous crime against nature was dropped as a bar to military service was an inevitable descent into moral and sexual debauchery in our armed forces.
And we were right.
Homosexual conduct is immoral, unnatural and unhealthy. There are a host of pathologies associated with male homosexual conduct, including random, promiscuous, anonymous sex, a highly elevated risk of HIV/AIDS and a proclivity toward sexual violence.
This is not a lifestyle any rational society, let alone its military, should embrace or support.
Now we are getting more information about just how twisted and dangerous this lifestyle is.
From www.LifeSiteNews.com – Ben Johnson
The Obama administration is signaling its support for transgender people to serve openly in the military, in the barracks of their choice.
Air Force Secretary Deborah Lee James summarized the position, saying, "Times change."
She told USA Today yesterday that the possibility of transgender service "is likely to come under review in the next year or so."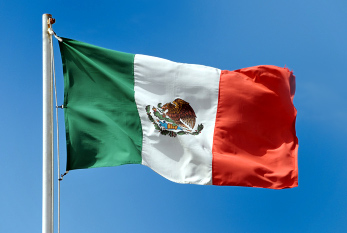 Excerpt from OneNewsNow – Associated Press
LOS ANGELES (December 12, 2014) – In small-town community centers, schools, churches and a vast city convention center, immigrant advocates are spreading the word about President Barack Obama's plan to give millions of immigrants living in the U.S. illegally a temporary reprieve.
The November announcement promising work permits and protection from deportation made a splash, but lawyers say the events are crucial to dispel rumors about eligibility, ward off fraud, and help immigrants determine what they might need to apply.
In Los Angeles, advocates are hosting an information session for as many as 10,000 people at the city's convention center Sunday.
(snip)
At a recent forum at a San Diego community center, an immigration attorney fielded questions for two hours, and many hands were still raised when time ran out.
Anahi Maldonado, a 32-year-old mother of two American-born children, said she attended to verify that she and her husband would qualify for the program. She's been living in the U.S. for 14 years after crossing the border from Mexico and wanted to ensure she didn't need a visa to apply.
(snip)
Some groups are already starting individual screenings.
Michelle Saucedo, a legal advocate for Asian Americans Advancing Justice in Los Angeles, said Asian immigrants are more likely to turn out for one-on-one consultations than group sessions because some feel a sense of shame over their immigration status. When advocates advertised large workshops about the 2012 program in the Chinese community, only one or two people would show up, she said.
Saucedo said she expects hundreds of people to seek assistance at an event Saturday.
"It is very private and people often call and say, 'Can I just see you in your office one-on-one,'" she said. "We have learned along the way."
Copyright One News Now 2014
Excerpt from TopConservativeNews
The once prestigious TIME Magazine actually published on article titled "In Defense of Rioting."
TIME Magazine says that Mike Brown supporters were justified in burning down 26 structures, including the church that Mike Brown's own father attends, because they are black and victims of "racism."
(snip)
The article also denounces capitalism and says that capitalism causes white people to be unsympathetic to the plight of blacks. Then the author declares "I am racist because I am white."
From TIME Magazine…
The violent protests in Ferguson, Mo., are part of the American experience. Peaceful protesting is a luxury only available to those safely in mainstream culture
When a police officer shoots a young, unarmed black man in the streets, then does not face indictment, anger in the community is inevitable. It's what we do with that anger that counts. In such a case, is rioting so wrong?
Riots are a necessary part of the evolution of society. Unfortunately, we do not live in a universal utopia where people have the basic human rights they deserve simply for existing, and until we get there, the legitimate frustration, sorrow and pain of the marginalized voices will boil over, spilling out into our streets. As "normal" citizens watch the events of Ferguson unfurl on their television screens and Twitter feeds, there is a lot of head shaking, finger pointing, and privileged explanation going on. We wish to seclude the incident and the people involved. To separate it from our history as a nation, to dehumanize the change agents because of their bad and sometimes violent decisions—because if we can separate the underlying racial tensions that clearly exist in our country from the looting and rioting of select individuals, we can continue to ignore the problem.
…
Because when you have succeeded, it ceases to be a possibility, in our capitalist society, that anyone else helped you. And if no one helped you succeed, then no one is holding anyone else back from succeeding. Except they did help you, and they are holding people back. So that blaming someone else for your failures in the United States may very well be an astute observation of reality, particularly as it comes to white privilege versus black privilege. And, yes, they are different, and they are tied to race, and that doesn't make me a racist, it makes me a realist. If anything, I am racist because I am white.
Copyright Top Conservative News 2014
From www.LifeSiteNews.com – Pete Baklinski
Two eleven-year-old girls from Ottawa are planning to start a "gay-straight alliance" club at their Catholic elementary school after the Ottawa Catholic School Board recently approved their controversial project on "gay rights" amidst national media coverage.
Homosexual activist Jeremy Dias, founder of Jer's Vision, who had lunch with the girls after the story hit the headlines, was instrumental in encouraging them to launch the homosexual club, reports the homosexual news service Xtra.
Quinn Maloney-Tavares and Polly Hamilton of Ottawa's St. George Catholic School hope that successfully recruiting students to form a GSA will be the crown of their "gay rights" project. On top of this, the girls have been invited to participate in an OCSB focus group meeting every two years to monitor the climate of inclusivity and diversity in the board's schools, one of the girl's moms told Xtra.
Excerpt from OneNewsNow – Bryan Fischer – Guest Columnist
It turns out that almost everything bleated out by the race-mongers and the low-information media about the Eric Garner tragedy has turned out to be wrong.
Eric Garner, a 43-year-old father of six, is dead. This is a tragedy, regardless of the circumstances. We rightly mourn with his wife and children. They will never see their husband and father again, and that should break everyone's heart.
When we witness a gut-rending tragedy like this, we want to know who is responsible. Who is to blame for depriving this family of its husband and father? As the facts emerge, it becomes increasingly clear that, as tragic as this situation is, in the end the culpability for Eric Garner's death rests with Eric Garner.