From www.LifeSiteNews.com – Ben Johnson
LONGMONT, CO, March 19, 2015 (LifeSiteNews.com) – A woman who allegedly lured a pregnant woman to her home with a false ad, cut the baby out of her body, and let the child die may not face murder charges, because Colorado law does not consider an unborn child a "person."
Police say that 34-year-old Dynel Catrece Lane took out a phony Craigslist ad offering to sell an expectant mother baby clothes.
Excerpt from www.onenewsnow.com – Bill Bumpas
Members of the Presbyterian Church (USA) have voted to change the definition of marriage to include same-gender marriage.
The president of the Presbyterian Lay Committee, Carmen Fowler LaBerge, says she is deeply grieved.
"I view this as a demonstration of the denomination's complete accommodation to the prevailing winds of culture and a direct repudiation of the scriptures of both the Old and New Testament," she tells OneNewsNow.
(snip)
She encourages people to pray for a return to the Bible.
"Because until the Word of God is restored to its rightful place in the life of the church," she says, "the church will not be in her rightful place in the culture."
Copyright American Family News Network 2006-2014
From www.LifeSiteNews.com – Kirsten Andersen
NEW YORK, March 17,2015 (LifeSiteNews.com) – New York Cardinal Timothy Dolan led Manhattan's St. Patrick's Day parade on Tuesday as grand marshal, despite backlash from faithful Catholics unhappy with the organizers' decision to allow an openly homosexual activist group to march in the event.
"I'm as radiant as the sun, so thanks be to God for the honor and the joy," said Cardinal Dolan on Tuesday morning, as he led 250,000 marchers down Fifth Avenue – including a delegation from "Out @ NBC Universal," a group of gay activists who work for NBC, the network that televises the parade.
From www.LifeSiteNews.com – LifeSiteNews staff
March 16, 2015 (LifeSiteNews.com) — A new research study concludes there is an, "increasing trend for distribution of sexually explicit content produced by younger children using laptop webcams."
The Internet Watch Foundation (IWF) and Microsoft participated in the study, examining 3,803 images and videos, of "youth-produced sexual content" depicting young people and uploaded by the children or covertly recorded by a third party. The report, "Emerging Patters and Trends Report #1 Youth-Produced Sexual Content," was published on March 10, 2015.
"Children producing and distributing child pornography is a profoundly disturbing trend," said Dawn Hawkins, Executive Director, National Center on Sexual Exploitation (NCSE).
"We are in the midst of a public health crisis on pornography. Every public official from the president on down, public health advocates, social leaders, as well as every parent must work to solve this crisis. We know that the long-term consequences to our children involved with pornography are monumental and can include problematic, even criminal sexual behaviors, and a host of anti-social activities," Hawkins said.
he study established that 85.9 percent of content depicting children aged 15 or younger was created using a webcam and 93 percent featured girls. While much of the content appeared to be knowingly created for websites, the study indicates that 100 percent of the content was shared to third party websites, which cannot be traced.
The researchers noted a specific concern that the young people featured, "took no steps to conceal their identity or location, even in many cases using their real names." The study also found that 667 of the images and videos evaluated featured children 15 years and younger, and of this group, 286 were 10 years or younger. The researchers said their report confirms an alarming trend of young children producing and distributing explicit content online.
Hawkins said, "The sexualized culture created by adults has primed children to become exploited by pornography. The flood of unchecked TV indecency, movies such as "Fifty Shades of Grey," and sexually exploitive magazines such as Cosmopolitan, grooms children for the pornified culture that awaits and preys on them."
National Center on Sexual Exploitation (NCSE) encourages parents and leaders to educate themselves and protect children by visiting http://pornharmsresearch.com/resources/resources-for-parents/
Excerpt from www.dailycaller.com.com – Eric Owens
LOUISVILLE, Ky. — Members of the tea party movement are "screw-loosers" who range from "sort of a generic racism" to "bald-faced racists," and they tend to become more racist the longer they associate with tea party ideas. Also, "tea partiers are not overly concerned about the economy," love "gun rallies," want power in the hands of white people and hate President Barack Obama because he "broke the white monopoly on the presidency."
Such was the message of a speaker on the first day of this year's White Privilege Conference, currently happening at a posh hotel in downtown Louisville, Ky.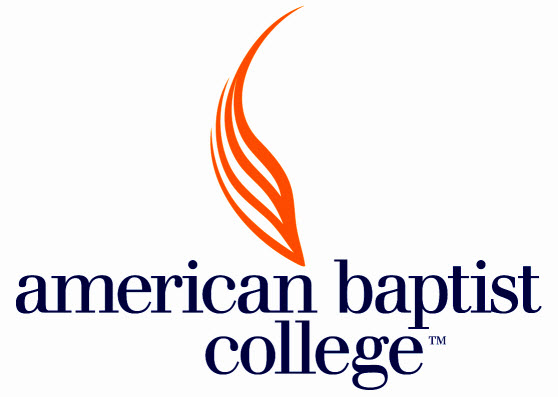 Excerpt from www.onenewsnow.com – Michael F. Haverluck
American Baptist College (ABC) refuses to reconsider its decision Tuesday to invite a "married" lesbian bishop to be a featured speaker at its annual lecture series this month despite protests — arguing that "true Christians" advocate "social justice."
In a defiant tone against a group of pastors protesting the lesbian speaker being featured in the 58th Garnett-Nabrit Lecture Series, ABC Vice President for Administration, Finance and Legal Affairs Richard E. Jackson insists that most of the responses that he's received over the lesbian bishop's speaking engagement have been ones of shock as to why it's an issue at all.
From www.LifeSiteNews.com – Steve Weatherbe
TORONTO, March 17,2015 (LifeSiteNews.com) — A highly-respected psychotherapist says the Ontario New Democrats' bill banning treatment of unwanted same-sex attractions for teenagers is "very ill-advised."
Dr. Joseph Berger, the past president of the Ontario district of the American Psychiatric Association, former assistant professor of psychiatry at the University of Toronto and for 27 years an examiner of prospective psychiatrists, told LifeSiteNews that such therapy was "often successful" and that he had helped several clients with homosexual feelings to live productive, heterosexual lives.
But "no competent therapist," he added, would attempt to treat a teenager or adult who did not want to change his or her sexual orientation. Homosexuals who want laws preventing therapists from treating young people for their sexual orientation are "a small group of extremists and fanatics who are filled with rage towards anyone doing something that might label them as abnormal."
While most homosexuals wish to lead quiet lives and be left alone, Berger explained, a minority try to prevent people who have a problem with their own homosexual feelings from getting treatment because they cannot stand anyone admitting to being unhappy with their same-sex attraction. "That would imply their own thoughts are abnormal."
Berger said there was "tons of research" showing sexual orientation change efforts (SOCE) could be successful. He had been successful with several clients himself. "One of them is now a grandfather," he told LifeSiteNews. "I'm not saying they won't have some homosexual feelings. But they have been able to live successfully as heterosexuals. And they are very upset and angry with those who claim they cannot change and have not changed."
As for young people, "between 20 and 40% say they have homosexual feelings in their teens, but only 1-2% say so later. So I would avoid doing anything with a teenager that suggests his homosexual feelings are fixed. I would invite him in for a talk. If he said he was happy, I would say, 'Fine, if you ever want to talk about this you know where to find me.'"
The New Democratic Party has introduced a private member's bill in the legislature that would make it a crime to treat a minor for homosexual feelings, and would ban the Ontario Heath Insurance Plan from covering the medical bills of any patient seeking such treatment at any age.
While several U.S. states have passed similar laws, last year 14 state legislatures defeated such bills.
From www.LifeSiteNews.com – Pete Baklinski
TORONTO, March 13, 2015 (LifeSiteNews.com) — A homosexual activist has candidly admitted that gay-themed materials and policies pushed in grade schools across North America are for the sake of "indoctrinating" children into an unquestioning acceptance of homosexuality.
"I am here to tell you: All that time I said I wasn't indoctrinating anyone with my beliefs about gay and lesbian and bi and trans and queer people? That was a lie," writes long-time Canadian gay activist S. Bear Bergman in a piece appearing on Huffington Post a week ago tellingly titled 'I Have Come to Indoctrinate Your Children Into My LGBTQ Agenda (And I'm Not a Bit Sorry).'